28 Incredible Images of Maldives : The Amazing Sea of Stars and Relaxing Resorts
Maldive is chain of 1190 islands located south-west of Sri Lanka and India in the Indian Ocean. The islands are so tiny that many world maps do not show Maldives. It is an independent country of about 350,000 in population. As an awesome travel destination, Maldive is most famous for its beautiful Pacific Ocean sea views, it's Bioluminescence beach view at night and absolutely beautiful relaxing resorts.

We have collected 28 images from the Internet to show how beautiful Maldives is both at night and in daytime.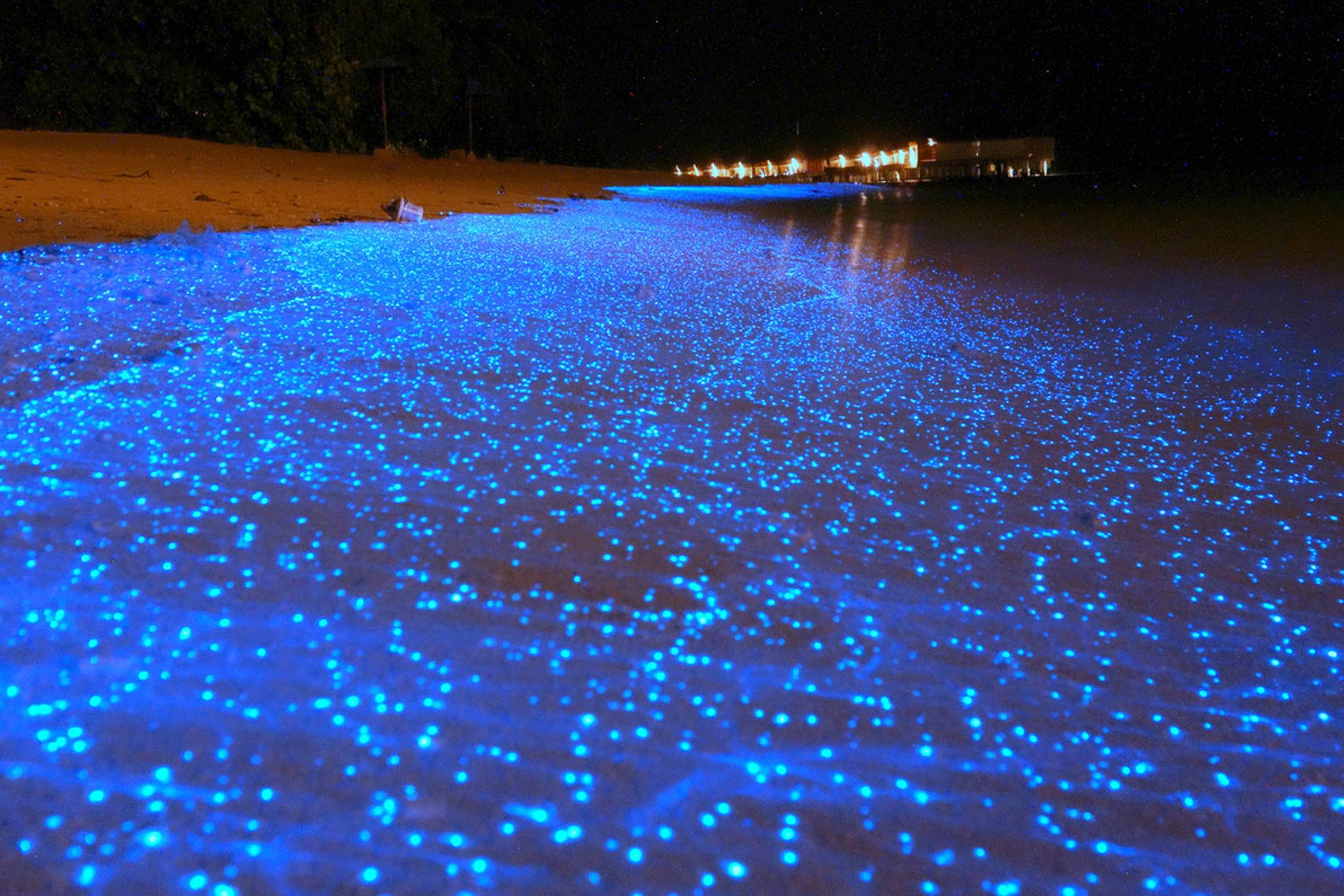 Bioluminescence beach scence in maldives
Bioluminescence beach scence in maldives
Bioluminescence beach scence in maldives
Bioluminescence beach scence in maldives
Nightscape Of Maldives
An Island Resort in Maldives
Nexus Hotels, Maldives
Ayada Maldives Luxury Resort Huts
Huvafen Fushi Resort, Maldives
Maldives Island Villas, Maldives
Soneva Fushi Resort, Maldives
Trvlmldvsislndarlvw Airport
Stunning Sunset In Velassaru Maldives Resort, Maldives
Water Bangalows Exterior Huts, Resort in Maldives
Natural Paradise Hotel, Maldives
Exotic Spa in Resort, Maldives
Night View Kuramathi Island Resort, Maldives
Pier At Kanahura Resort Maldives, Maldives
Swimming Pool , Resort in Maldives
Water Villa Huts, Maldives
Maldives Villa
Center Hotels, Maldives
Water Bungalow Restaurants Maldives At Night Huts
Conrad maldives underwater suite
Maldives Wallpaper Wallpaper
Common seaview in Maldives resorts
Stunning Maafushivaru Resort Maldives Resorts
Stunning Luxry Suite in Maldives Resorts